Between 2023 and 2030, the value of cloud transformation could topple IT, crossing $1 trillion through innovation-driven growth and optimization. Business leaders are adopting new cloud migration strategies to prepare for the current economic challenges. Apart from setting up an advanced security infrastructure, managing cloud spending on migration is among the top challenges faced by modern CIOs. CIOs are adopting innovative cloud migration frameworks to migrate from their legacy ERP software or on-premise to fully loaded cloud-based tools. As new technologies such as FinOps, Artificial Intelligence, AutoML, and Infrastructure-as-a-service become part of the overall digital transformation journeys, more companies would see the real benefits of moving to a reliable Cloud platform with limitless potential across different business scenarios. But, this shift to cloud environment is riddled with challenges that need an immediate resolution.
According to McKinsey, cloud migration strategies are ripped by controversies and complications.
On one hand, a strong cloud migration policy drives greater productivity through the adoption of Agile and DevSecOps practices. On the other hand, a shaky migration based on "lift-and-shift" of on-premise applications could actually increase the cost of cloud infrastructure if these are not optimized and remediated. During uncertain times, cloud users rely on reputable migration and modernization infrastructure and managed service providers to optimize cost and manage security.
Read More: Cloud for Organizational Growth and Transformation is Three Times More Important than Cloud for Cost Optimization: Infosys Research
AWS is a world-class cloud provider that helps business leaders achieve ROI-centric cloud outcomes through continuous innovation and support in an agile DevSecOps environment. Even by AWS's standards, it's not possible to mobilize resources to fully meet the ever-growing demands of the customers in the migration space. That's why AWS has built a strong community of AWS Cloud migration partners that help customers migrate their existing workloads to AWS Cloud based on 7Rs migration strategies.
The 7Rs in the AWS cloud migration strategies refer to:
Retire
Retain
Rehost
Relocate
Repurchase
Replatform
Re-factor / Re-architect
Migrating to AWS Cloud can be fairly challenging and overwhelming for the IT and cloud management teams. It requires an exquisite knowledge of the AWS environment, tools, and the business-centric alignment that can start delivering results in a maturing FinOps landscape.
Top AWS Cloud News: Corent's SaaSOps Enables Next-Gen "Database as a Service" on AWS Cloud by Everything Blockchain
Today, it's impossible to think of a cloud center of excellence that merely pivots on migration and innovation. As cloud costs increase at an uncontrolled rate, it is very important to refer to the family of AWS partners who actually help cloud managers respond to uncertainties with agility in a cost-controlled way. Security, ease of operation, customer experience, and agility– all these play a big role in cloud migration journeys in 2023.
Why do you need an AWS Partner for your cloud migration and modernization strategy? 
Choosing an AWS Partner accelerates your move to the AWS cloud with a customized adoption journey that meets your current and future business needs. Secondly, these partners help you with a seamless customer onboarding process within your newly migrated cloud environment. This onboarding process is based on careful analysis, planning, and execution that delivers optimal results when you get there with your cloud migration strategy.
In this article, we have featured the top fifteen AWS Partners who have demonstrated deep technical expertise in delivering customer success across multi-cloud, on-premise, and legacy infrastructures.
The partners include:
Accenture
IBM Consulting
Cisco Systems
Hitachi Vantara
HPE and Aruba Networking
Deloitte
Onica by Rackspace
Capgemini
Teradata
Splunk
Matillion
Infosys
CrowdStrike
Eviden (An Atos Company)
Slalom
Let's see what each partner offers to the AWS cloud customers.
Accenture
Enterprise companies and government organizations rely on Accenture for AWS Cloud migration services.
Why?
Accenture is one of the oldest and strongest partners in the AWS cloud acceleration landscape. The 13-year partnership has yielded phenomenal customer success for 600+ AWS customers based on end-to-end cloud migration services across 16+ industries. Currently, Accenture has invested $3 billion in cloud-native applications, bringing deep AWS cloud migration expertise through its Accenture for Cloud (A4C) factory. A4C handles more than 1200 workloads every month with 40 accelerators forming the crux of its AI, analytics, and automation technologies.
If you are planning an AWS cloud migration journey, you are likely to meet the Accenture AWS Business Group, AABG. AABG would answer all your questions related to cloud IaaS, architecture, and engineering, enabling you to navigate the barriers in cloud migration with professional AI-powered precision and trust.
Recent updates:
Accenture Federal Services enabled the U.S. Department of Education's Office of Federal Student Aid (
FSA
) on a rapid AWS cloud migration and modernization roadmap. This enabled FSA to modernize its existing operations for COD on the
AWS GovCloud
platform. Paired with seamless agility and automation, FSA was able to expand the scope of its COD applications within a more contemporary, secured, and better-aligned cloud environment that supported retooling and growth.
Another customer, Takeda, has signed a five-year agreement with AWS and Accenture to establish its
cloud-driven business transformation. AWS and Accenture are jointly entrusted to not only modernize the cloud infrastructure with data and analytics but also take up employee training and upskilling initiatives. Together, the partners are improving the business resiliency and effectiveness of Takeda's IT department, empowering it to adapt to the ever-changing business scenarios with greater agility and effectiveness.
Currently, AWS and Accenture are also helping their customers with newer cloud migration deliverables such as Net Zero, ESG performance, and resilience in the AWS Cloud.
IBM
IBM Services is a premier partner for AWS Cloud and is recognized globally as an
AWS Innovation Partner of the Year
. Many customers refer to the
IBM Consulting group
to leverage the AWS Cloud platform for their respective hybrid cloud journeys in an accelerated mode. IBM provides end-to-end business consulting and as-a-service capabilities to AWS customers, enabling them with new-age modernization, migration, and infrastructure technology upskilling services. For example, customers can utilize
IBM Solutions
for a wide range of capabilities in the areas of Security, Intelligent Automation, AI,
Open DevOps
, and so on.
IBM Security, for example, empowers IT and Security Operations (InfoSec) teams with modern long-lasting security solutions for AWS Cloud. Similarly, IBM is providing its world-class Intelligent Automation solutions on AWS to empower millions of customers with enterprise-level AI in cloud capabilities. With IBM Consulting, you could have first-hand experience with IBM Instana® Observability and IBM Turbonomic. These IT automation products from IBM help you to continuously automate your IT Cloud operations in a secure, resilient, and performance-centric AWS Cloud environment.
Click here to refer to IBM Listings on the AWS Marketplace.
Cisco Systems
Application modernization is an important part of any cloud migration strategy. Cisco is a leading AWS Cloud migration partner that brings together a wide array of portfolios in security, networking, security, analytics, and business intelligence (BI). For close to three years, AWS has been working closely with Cisco to provide a cloud-native SaaS adoption environment to customers.
In the AWS Partnership ecosystem, we highlight Cisco's role through these three offerings:
Cisco Secure Cloud Analytics
Cisco SD-WAN Cloud OnRamp
Cisco Duo
Cisco majorly addresses the security-related pain points of the customers migrating to AWS Cloud. It is responsible for the overall security of the cloud infrastructure, which it manages through the Cisco Secure Cloud Analytics. Cisco Secure Cloud Analytics is an AWS-native security and network visibility service, offered to AWS customers in sync with Pinnacle Technology Partners (PTP). Together, PTP and Cisco facilitate event remediation through incident triage, intelligent automation, threat hunting, and predictive threat analysis.
Cisco Duo is another enterprise multi-factor authentication (MFA) integration cloud security tool for AWS customers. Duo Security supports AWS Cloud migration journeys with user validation controls to access AWS-hosted private applications. Cisco Duo MFA works best for customers who want to use AWS Directory Service directory types such as AWS Managed Microsoft AD and AD Connector.
From the point of view of AWS Cloud performance, Cisco improves the overall SD-WAN journey of the customers by delivering Cisco SD-WAN Cloud OnRamp to scale hybrid AWS workloads.
Hitachi Vantara
Last month, Hitachi Vantara earned the AWS SAP Competency status, establishing its proficiency in supercharging AWS Cloud migration efforts with AI ML and robotic process automation capabilities. Powered by the Advanced AI-based Observability Robotics platform, Hitachi Vantara for AWS Cloud cost management systems delivers maximum performance at optimal costs.
Backed by 12 AWS competencies, Hitachi Vantara reduces the migration-to-deployment time for AWS customers by 96%, bringing down the deployment time from four weeks to two weeks!
Hitachi Vantara's success as an AWS Cloud migration partner stems from its focus on building a dedicated center of cloud excellence. It's called the Hitachi Application Reliability Center (HARC). HARC employs some of the finest cloud engineering professionals who are experts in handling cloud management functions for AWS workloads. These professionals take care of ITIL and SRE principles associated with release, change, event management, and problem management. Overall, HARC augments AWS automation and observability robotics capabilities by bringing together IT and DevSecOps teams together under one roof. Moreover, Hitachi Vantara managed to scale its AWS competency very quickly through a strategic acquisition of a leading MSP company, REAN Cloud in 2018. Within 5 years, REAN Cloud's inclusion in Hitachi Vantara is showing great results.
This partnership delivers the following benefits to the AWS customers:
up to 35% reduction in TCO
Mean Time to Detect (MTTD) and Mean time to Recover (MTTR) reduction by up to 25%
Improved integrated delivery powered by AI-based out-of-the-box processes, frameworks, accelerators & patterns
Hitachi Vantara has served customers such as Aegon Life Insurance, Eurostar, Ellucian, Fujioil, Radian, SAP, Sestra, and others.
HPE
HPE recently broadened its partnership with AWS to accelerate migration journeys in the hybrid cloud space. The partnership is centered on HPE's ability to deliver consistent and reliable cloud migration and modernization services across HPE Greenlake and AWS applications and workloads. AWS customers leverage HPE's capabilities to reduce IT complexities and costs in a secure environment.
The existing HPE services available on AWS extensively support edge-to-cloud transformation journeys. These include workloads related to DataOps, cloud application migration, DevOps strategies, networking management, and data protection and disaster recovery.
The customer-centric approach powers different types of Edge-to-Cloud transformation, supporting AWS systems such as AWS EKS Anywhere, Amazon Elastic Compute Cloud (Amazon EC2), Amazon Elastic Block Store (Amazon EBS), and Amazon RDS. These tackle the emerging complexities for customers from niche markets, such as the Telecom and IoT businesses.
In addition to the technology integrations and services, HPE has upskilled its employees in broader cloud strategies across various industries. Today, 1800+ employees at HPE work specifically on AWS customer needs. This is possible by virtue of HPE's efforts in getting AWS Partner Accreditations, and AWS Certifications, such as AWS Certified Cloud Practitioner certifications for their employees.
Much like Cisco, HPE's Aruba Networking strengthens AWS workload performance with seamless enterprise-grade IT cloud management solutions. HPE Aruba Networking enables customers to deploy Aruba EdgeConnect or Aruba Virtual Gateway within AWS Virtual Private Cloud or VPC. Then, there is Aruba Central, a unified Cloud-hosted tool for managing Aruba's SD-Branch networks across multiple AWS regions. Likewise, AWS customers can integrate their private, on-premises data center with AWS Outposts using Aruba CX switches. All these enable AWS customers to manage local workloads in a secure switching infrastructure provided by HPE Aruba.
Deloitte
Deloitte provides cloud migration and application modernization services to enterprise and public sector customers. Today, Deloitte is a leading AWS Cloud migration partner for total digital transformation in an accelerated IT modernization roadmap, extracting maximum value from AWS Cloud investments. It provides end-to-end tailor-made cloud migration and modernization capabilities across 20+ AWS competencies. This allows Deloitte's cloud specialists to identify complex Cloud-centric challenges and to turn problems into opportunities that drive real business value in the digital era.
What makes Deloitte a partner of choice for advanced AWS Cloud migration strategies?
Deloitte is an AWS Partner Network (APN) Premier Tier Partner. This means, Deloitte provides cutting-edge specialization in AWS-enabled business solutions that can be efficiently integrated to meet an organization's current and future digital transformation needs in multiple focus areas. These include AWS Cloud migrations and modernization for diverse industries such as Healthcare and Life Sciences, Financial Services, Manufacturing, Public Sector and more.
What's more?
AWS Cloud customers can leverage Deloitte's Cloud Transform Lab to take their investments to the next level of digital transformation. This lab focuses on Data analytics, Artificial Intelligence, and Machine Learning capabilities to maximize cloud efficiencies across migration, legacy DevOps, transformation, and application modernization processes.
Moreover, Deloitte also provides Workforce Modernization capability to empower cloud management teams with new types of up-skilling and retraining resources to prepare customers and their employees for cloud adoption, modernization, agility, and innovation. All these are integrated across cloud processes with patented products and automated processes specifically designed for the AWS Cloud environment. In addition to cloud consulting, Deloitte also provides accounting and tax services to help AWS customers with better financial alignment between digital transformation strategies and funding.
Onica by Rackspace Technology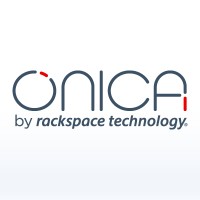 Onica by Rackspace Technology is another reliable AWS Cloud partner that provides services across 15+ competencies. Rackspace acquired Onica in 2019, creating new opportunities in the multi-cloud migration and modernization space. In 2021, Rackspace Technology was recognized as the AWS Migration Partner of the Year. This recognition identified Rackspace and Onica's contribution to the AWS ecosystem that elevates cloud workloads in complex technology projects related to data analytics, AI and machine learning, the Internet of Things (IoT), serverless and cloud-native application development, containers and so on.
Currently, Onica delivers world-class AWS Cloud support and DevOps service teams to manage end-to-end analytics pipeline for business-critical workloads using elastic engineering. This pipeline is powered by automation and agile DataOps capabilities, dedicated toward establishing a strong foundation to data lifecycle management.
Capgemini
Capgemini is a leading AWS partner that blends deep Cloud migration industry knowledge, data management expertise, and service. This decade-old partnership leverages Capgemini's "890" approach for data mastery.
The AWS support team at Capgemini deliver proven methodologies and programs to accelerate your journey to the cloud. The migration support enables customers to move their digital resources in an accelerated journey that is embedded with innovative platform for supporting new digital services, and for maintaining business continuity.
Teradata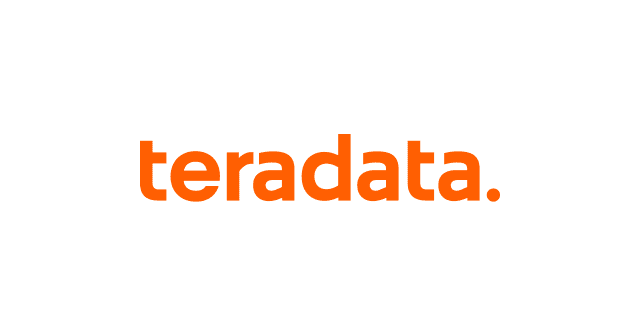 AWS Cloud partners ecosystem is built to help customers take 100% control of their cloud and DataOps workflows. Teradata is a key player in the AWS Cloud environment as it provides the Teradata Vantage on AWS to boost cloud migration and management at an enterprise scale.
Teradata is uniquely positioned in the APN Technology Partners landscape by virtue of its ability to quickly adapt, respond and deliver efficient ModelOps across diverse workloads, priorities, and requirements of the IT, DevOps, Data Science, and AI ML engineering teams. Last year, Teradata had joined the Amazon SageMaker Ready Program. It allowed the leading cloud data analytics company to scale its offerings to Amazon S3, Amazon EMR, AWS Glue, and Amazon QuickSight.Currently, Teradata Vantage on AWS uncovers 100% real-time intelligence with a unified platform for analytics, data lakes, and warehouses that is guarded by industry-standard compliance for GDPR, PCI, HIPAA, SOC 1 and 2, and ISO 27001.
Splunk
AWS and Splunk share more ten years of strategic collaboration. This modern-age technology enablement partnership has empowered numerous organizations meet their cloud migration and modernization goals without limits. This aligns with the modern-day objectives of data security, recovery, and incident response management against new types of cybersecurity threats, such as ransomware and phishing. Splunk Cloud, Splunk Security, and Splunk Security Orchestration, Automation and Response (SOAR) automate repetitive security-related tasks and increase productivity of your overall cloud operations in real-time.
Without Splunk's observability and security capabilities, achieving a successful AWS Cloud migration is a very complex idea. Therefore, Splunk features in the list of 50+ customers and partners that seamlessly integrate with the Amazon Security Lake. The Splunk-AWS integration accelerates threat detection and investigation of AWS data, ensuring total data security and recovery for AWS solutions.
Matillion
Are you looking for a future-proof stack-ready FinOps solution to migrate, transform, and orchestrate faster data management workloads? Then, this AWS Cloud APN Partner should be on your technology radar. We are talking about Matillion.
Matillion Data Productivity Cloud meets the growing ETL demands of enterprises that are accelerating data movement and transformation in complex ecosystems.
AWS-Matillion partnership cover for no-code connectors within a full push-down architecture for multiple use cases in analytics, data science, AI ML and edge.
Infosys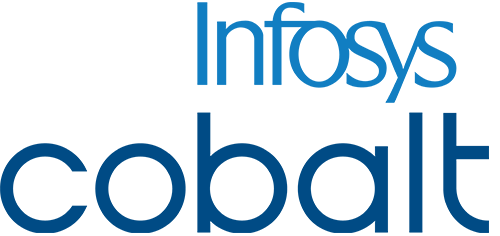 Infosys AWS competencies are offered as part of Infosys Cobalt. Cobalt is a set of services, solutions and platforms for accelerating cloud journeys at an enterprise scale. It prioritizes IT architecture through collaboration and co-creation of innovative solutions for cloud deployment, migration, and modernization.
Infosys Live Enterprise Application Development Platform
This is a graphical representation of the Infosys Live Enterprise Application Development Platform (a part of the Infosys Cobalt):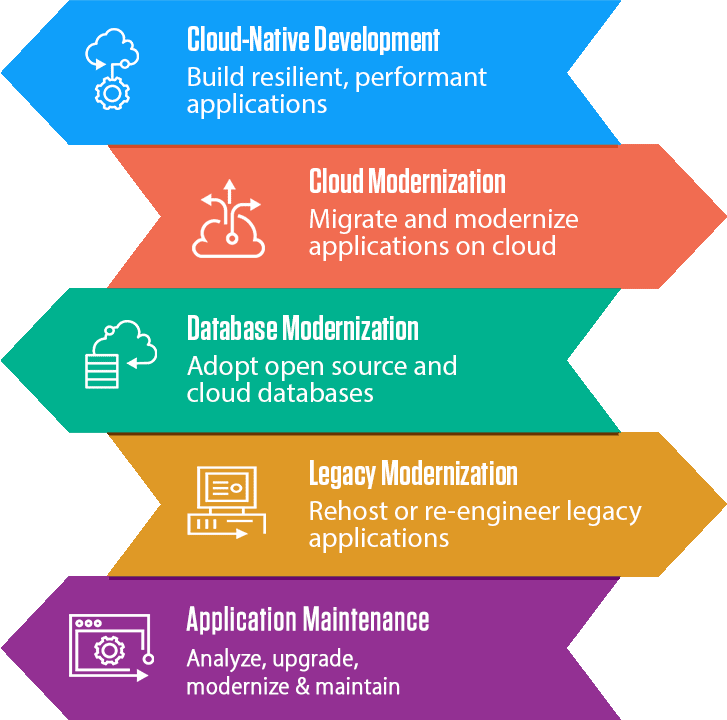 The AWS-certified professionals at Infosys are already delivering key cloud projects for customers such as Aeromexico, BSH, Hitachi, Kone, DNB ASA, and Siam Makro.
Infosys earned three 2022 Regional and Global AWS Partner Awards.
These awards recognized Infosys Cobalt's contribution the AWS Cloud System in these 3 categories.
North America Design Partner of the Year
North America Collaboration Partner of the Year
EMEA Sustainability Partner of the Year
CrowdStrike
AWS Cloud Migration processes require a specialized approach to security and compliance. CrowdStrike, a leading APN Advanced Technology Partner, provides a comprehensive endpoint security solution to all cloud migration journeys, in addition to threat detection and response, breach protection, and continuous posture management.
The global cybersecurity currently provides five products to AWS customers. These are:
CrowdStrike Falcon Endpoint Protection
CrowdStrike Falcon Cloud Security
CrowdStrike Falcon LogScale
CrowdStrike Falcon Identity Protection
CrowdStrike Services (Strategic and Technical advisory services for cybersecurity management)
Eviden, an Atos Business

Atos is a strategic AWS partner since 2013. Together, AWS and Atos have created a niche for cloud infrastructure deployment, and migration expertise. Today, Atos has acquired the Amazon Web Services (AWS) Mainframe Migration Competency status, helping customers embark on a seamless cloud migration journey with the ground-breaking platform, Atos OneCloud. Recently, Eviden announced AIsaac Cyber Mesh, an end-to-end cybersecurity and data recovery solution, powered by generative AI technologies. It is reinforced by AWS Security Data Lake for industry-specific AIML models to automate cognitive response against breaches and threats.
Slalom
Last month, Slalom was named the 2023 Amazon Web Services (AWS) US System Integrator (SI) Partner of the Year Award. Today, Slalom helps AWS customers optimize their cloud journeys on AWS environments in a clear, resilient and cost-effective way. Founded in 2001, this APN Partner since 2010 has acquired 1800+ AWS certification and delivered 1370+ AWS projects. It majorly focuses on the cloud migration projects for AWS customers in the US, the UK, Canada, Germany, Japan, and ANZ. This year, it has planned expansion into Ireland, the Netherlands, and new countries in LATAM, APAC, and Europe.
In 2019, AWS and Slalom co-partnered to accelerate cloud migration journeys through Launch Centers. The Slalom Launch Centers guide AWS customers on the modern approaches to Cloud and IT modernization and migration strategies.
Slalom is addressing the specific needs of the customers from the Utility and the Renewable Energy industries. It offers Slalom Meter Data Analytics solution on AWS for accelerating workloads on cloud-hosted AI ML projects. In 2022, it introduced the Slalom Agile Supply Chain solution for manufacturing customers, helping AWS users optimize their cloud spend and improve the overall customer experiences.
Other AWS Cloud Partners
Technology companies keep adding to the APN Partner list every year. In addition to the fifteen companies that we have listed above, here are the additional ten AWS cloud partners that we will closely monitor this year.
New Relic
Datadog
Databricks
NetApp
Talend
Qlik
Dynatrace
WANdisco
BMC Software
VMware Aria Cost
[To share your insights with us, please write to sghosh@martechseries.com]